Siêu phẩm - Videohive Transitions Library for DaVinci Resolve 29483279 (Update)
21-03-2021, 23:39
OTHER TEMPLATES
/
DAVINCI RESOLVE TEMPLATES
894
0
Description
DaVinci Resolve Transitions Library
contains more than 1000 ready to use presents which can help you make your unique video on a professional level. Glitch, Panoramic, Roll, Light Leaks, Offset, Zoom and many other. Every category contains different elements and creates unique stylish look.
Sound Effects Includes
Camera Swooshes
Zoom Swooshes
Glitch Data
Glitch Analog Sound
Split Scribble
Stretch Whoop
Elastic Boops
and many other…
Features
Works with any FPS
Over 1000 Seamless Transitions
Easy for beginners – applying a preset in one click.
No holders needed – presets work through adjusment layers.
Supported 1080p , 2K, 4K, 6K resolution.
Change preset in one click.
Apply 1,2 or 3 presets at the same time to get unique design.
Easily change the duration of preset.
Doesn't require advanced skills in DaVinci Resolve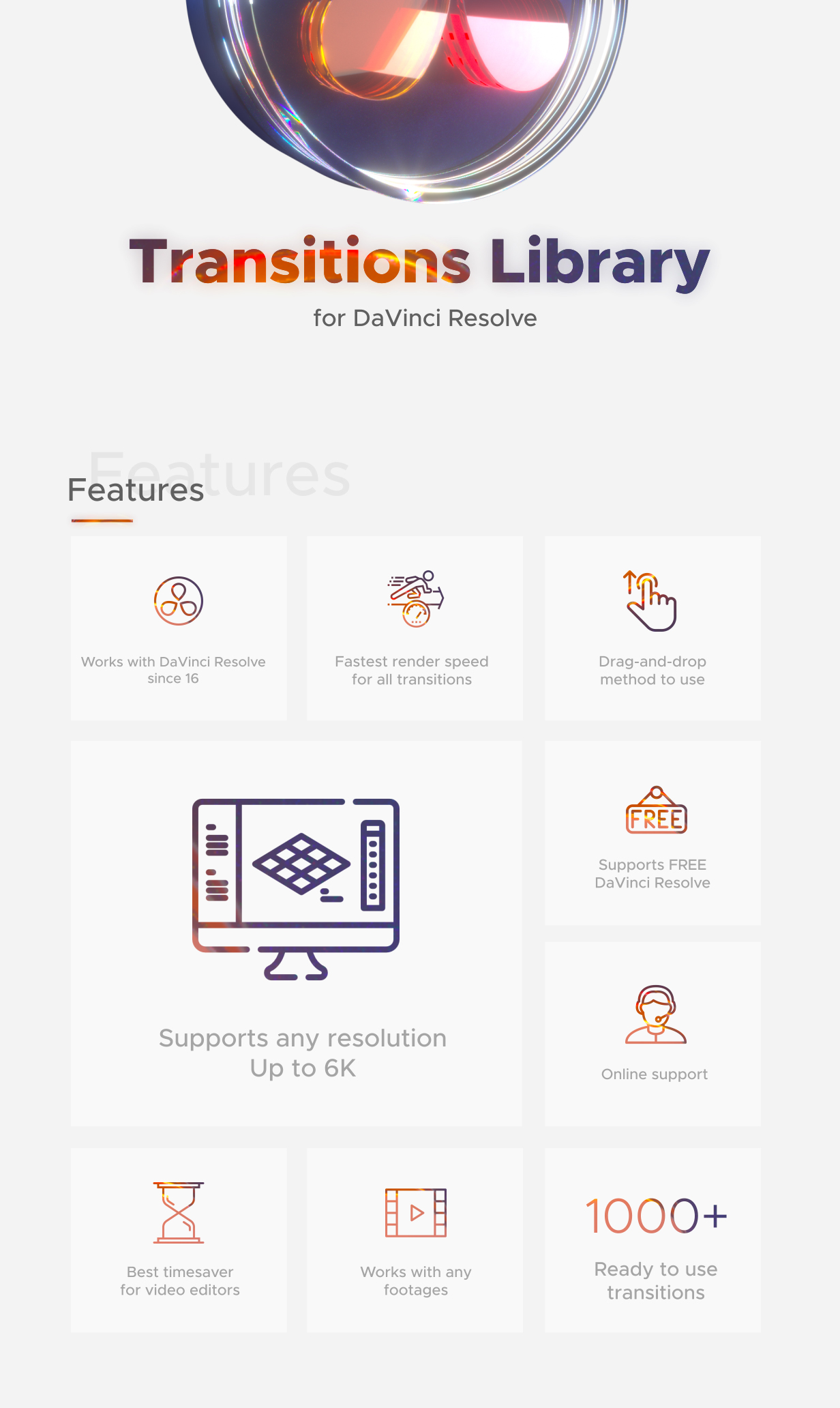 Categories: 
Motion Graphics Elements
, 
Transitions
, 
Photoshop Plugins
, 
Graphics & Vector
, Creative market, videohive, 
Stock Footages
, 
After Effects Template
, After Effects – Premiere Pro 
Plugin & Scripts
, 
Premiere Pro Template
, 
Sounds Effects
, 
Luts màu
, 
Tutorial premium
, 
Adobe
, etc in 
gfxviet.net
.
Chỉ thành viên VIP mới có thể xem được link download!